Roasted Butternut Squash and Bean Dip
Learn about the story behind the recipe
FROM EASY REAL FOOD (Kiran Dodeja Smith)
Every year I host Thanksgiving for 17-20 of our family members, and this year we have the same plan in place. It's a tradition that's near and dear to me, and one that I always look forward to. Guests arrive anywhere from the Tuesday before and stay until Sunday, which means that I need to be prepared with lots of food and drink for when hunger strikes. 
Whether you're hosting guests, need to bring a dish to a party, or are looking for a delicious appetizer, look no further.
This roasted butternut squash and bean dip is seasonal, has a punch of protein and pairs perfectly with RW Garcia's new Gluten Free Crackers, the sponsor of this post. In a season of so many "unhealthy" options available, this is one that you can definitely feel good about serving and including in your offerings!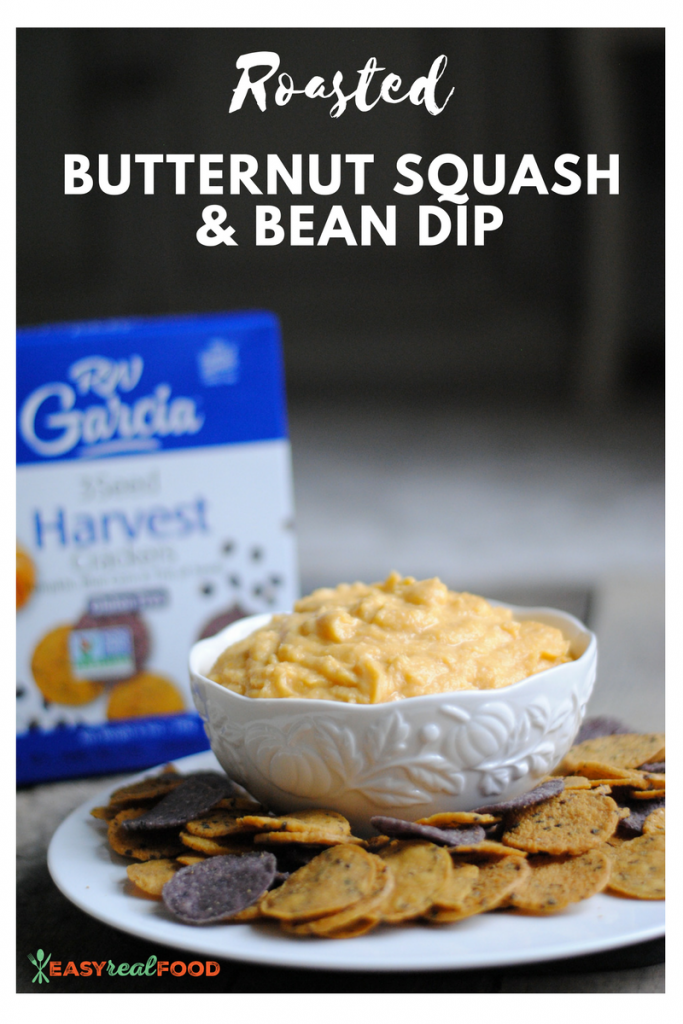 Including: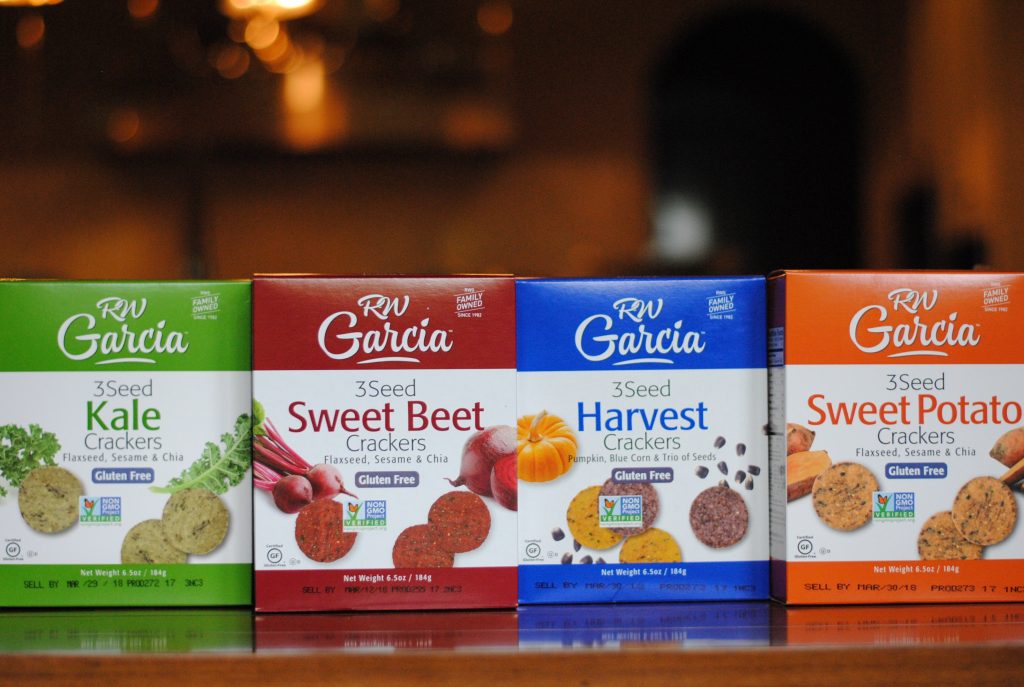 About Roasted Butternut Squash and Bean Dip
This recipe takes just minutes to pull together once your squash is roasted (and here's how to do that). And yes, you can certainly use cubes of butternut squash in this, but the end result won't be quite as creamy as roasting the whole vegetable.
I purchased my Tahini from Trader Joe's; they have an organic version that's fairly economical. And (hint-hint): I have another dip recipe coming up in the future that utilizes it as well.
Pepitas on top are completely optional, but add in just a little pop of color.
This roasted butternut squash & bean dip can be served warm or cold. I personally prefer it freshly made, but my kids took some to school with them and enjoyed it cold.
Excerpted from: easyrealfood.com